Top Five Cosmetic Surgery Procedures In 2013
The Great Recession has obviously had a negative impact on many aspects of American life. That goes without saying. Not everything has seen a downturn during these past several years, though. On the whole, cosmetic procedures grew in popularity.
In 2013, just as they have for four years running. Over 15 million cosmetic procedures were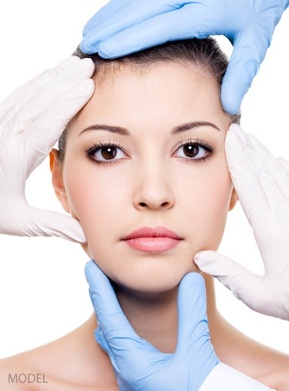 performed in 2013, a 3 % increase from 2012. And why not? When it comes to improving one's self-image, and feeling good about the body and face we see in the mirror, the chance to enhance things for the better is always going to be worthwhile.
As for what kinds of procedures Americans prefer:
Cosmetic surgical procedures – 290,000 breast augmentations were performed, the most popular surgical procedure in the country. That number represented a 1% uptick from 2012. Next on the list, nose-reshaping at 221,000 procedures, down about 9%. Eyelid surgery, at 216,000 procedures, were up 6%. Liposuction, 200,000 procedures, was just slightly down (1%). Finally, the fifth most popular cosmetic surgical procedure was facelifts, up 6% from 2012 at 133,000.
We were not surprised. Breast augmentation and liposuction are the most popular surgical procedures currently available at GLOW Surgical Arts. And the trend continues, at least among our patients. In the first 3 months of 2014, we have performed almost twice as many breast augmentations as the same period in 2013. Eyelid surgery is becoming increasingly popular with our patients, and we look forward to adding facelifts later this year.
Each cosmetic surgical procedure is performed at our surgical offices in Redwood City, and if you're interested in even learning more about whether or not any of these procedures might be an option for you – our cosmetic surgeons will happily walk you through every detail for free, and with no obligation.
Cosmetic minimally-invasive procedures – Botox remained far and away the most popular procedure in 2013, increasing by 3% from 2012 with 6.3 million procedures performed in America. Soft tissue, or dermal, fillers were a distant second, with 2.2 million procedures, although the growth in popularity was substantial at 13%. Chemical peels (1.2 million procedures) were up 3%, while laser hair removal (1.1 million) procedures were down 4%, and microdermabrasion remained at right about the same number of procedures as 2012 with 970,000. Don't let our name fool you, GLOW Surgical arts has been offering Botox and dermal filler treatments since our practice started in 2005. And, just as with the surgical procedures, our cosmetic surgeons can walk you through the entire procedure.
The choice whether or not to have a cosmetic procedure done – surgical or minimally-invasive – is ultimately up to you. The goal of our free, no-obligation consultations is to educate you on how any of these procedures might benefit you.
Of course, the increase in popularity of cosmetic procedures is nothing new. However, the reasons for its continued spike might be exactly that: new. Technological advances happen seemingly every day, in every industry, and cosmetic procedures are no exception. Breast augmentations, for example, remain the most popular cosmetic surgical procedure, and the popularity continues to grow. Why? Advances in technology could very well be having an impact. Teardrop shaped implants are a relatively new addition to the landscape, providing another, more natural looking option for women when it comes to choosing what type of implant makes the most sense. Or, perhaps, there is something to be said for the sheer volume of Botox procedures that continue to be done. Minimally invasive, almost completely without downtime, and, at 6.3 million procedures in 2013, up 700% since the year 2000.
Or, perhaps, it doesn't matter why cosmetic procedures continue to grow in popularity. They are doing just that, though. During a time in America when plenty of industries are have gone through – or are going through – rough times, cosmetic procedures continue to thrive. People deserve to have the chance to improve both their self-image and body-image, and today, those chances exist and are being utilized. More than ever.
At GLOW Surgical Arts, we're happy to be able to provide those chances to you. If you'd like to learn more, call (650) 241-2209 or click here.
© GLOW Surgical Arts and GLOW Surgical Arts blog, 2011-2014. Unauthorized use and/or duplication of this material without express and written permission from this blog's author and/or owner is strictly prohibited. Excerpts and links may be used, provided that full and clear credit is given to GLOW Surgical Arts and the GLOW Surgical Arts blog, with appropriate and specific direction to the original content