Excessive Sweating And How To Treat It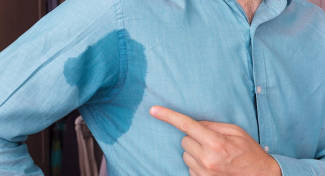 If you have been interested in improving your appearance and been researching the potential benefits of cosmetic surgery, you probably know about how Botox can create smoother, younger-looking skin. However, did you know that highly-trained cosmetic surgeons like the ones at GLOW Surgical Arts also can use Botox to treat excessive sweating?
Clinically known as hyperhidrosis, excessive sweating can impede your self-esteem and make it difficult to perform certain daily activities. This sweating usually occurs on the palms of hands, the soles of feet, and the underarms. Imagine sweating as heavily as you do after a vigorous workout—but on a regular basis, and often when it is out of your control. This unwanted, excessive sweating can affect your professional life, your personal life, and definitely has an impact on your self-image as the sweating can make you feel quite conspicuous.
To treat excessive sweating, Botox is injected just like it would be to treat facial wrinkles. In this case, Botox blocks acetylcholine, a chemical that is transmitted by your nerves and sends signals to stimulate sweat glands. When these signals are blocked, sweat glands stop producing moisture and sweat. You still produce your normal amount of sweat elsewhere in the body—just not in the area or areas being treated for hyperhidrosis.
This is a completely safe procedure. In fact, the Food and Drug Administration approved the use of Botox to treat hyperhidrosis in 2004.
What to expect from a Botox treatment for excessive sweating
The first step in the process is to undergo an iodine test, which is administered to identify the area of the underarm that produces sweat. The underarms are coated with an iodine solution, then powdered with starch. When you begin to sweat, the powder turns dark in those areas where sweating is happening. Your Redwood City cosmetic surgeon then injects Botox to selected sites in each underarm. The total procedure takes approximately 15 minutes to complete.
Each individual treatment case varies, but in general, patients with excessive sweating who undergo Botox treatments experience a dramatic reduction of hyperhidrosis or a complete elimination of the problem within four weeks. The results of a Botox treatment for excessive sweating typically last about seven months, although some cases do yield longer relief. Studies on the use of Botox to treat excessive sweating have shown that more than 80 percent of patients who receive this treatment see their sweating reduce by at least 50 percent.
Remember that Botox is not a cure for excessive sweating. It merely stops the sweating for a certain period of time. Symptoms inevitably will return and, when they do, your Redwood City cosmetic surgeon can repeat the procedure.
To learn more about the use of Botox, dermal fillers, or any of the other procedures that are available at GLOW Surgical Arts, call (650) 241-2209 to schedule a consultation.
Located in Redwood City, GLOW Surgical Arts offers expert cosmetic surgery services to patients throughout the Bay Area.