How Microneedling Helps Restore Aging Skin
As we grow older, many of us tend to develop fine lines and wrinkles due to the breakdown of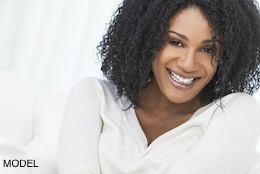 collagen and elastin in our skin. If you're looking for a newer cosmetic treatment that can help treat signs of aging by inducing your skin's own collagen and elastic production, microneedling could be your solution to younger-looking skin.
Request a consultation with GLOW Surgical Arts today to discover what microneedlingand other facial rejuvenation procedures can do for you!
The microneedling process
Aging skin normally produces less collagen and elastin, which is partly why fine lines and wrinkles develop in the first place. Microneedling works by creating tiny channels into your skin using a mechanical device (at GLOW Surgical Arts, we use COSMOPen). These tiny little "wounds" in the dermis of your skin cause your skin to start healing itself, and spurs the production of collagen and elastin.
After just one or two treatments, you'll notice reduced signs of the following:
Fine lines
Wrinkles
Scarring
Large pores
Acne
Stretch marks
Small blood vessels
The benefits of microneedling
Microneedling is safe and natural, and doesn't require the use of chemical solutions or surgery to help reverse the aging process. Microneedling is a form of Collagen Induction Therapy that simply induces your own collagen production. In reality, your own body repairs itself naturally with help from a microneedling device like COSMOPen.
Microneedling offers no pain or downtime, though some patients may experience some redness for the first 12 to 48 hours following treatment. Any redness or blotchiness can be covered with light mineral makeup until your skin tone improves. Compared to laser therapy, microneedling often offers far less pain, swelling, and redness.
The evolution of microneedling
When microneedling was first introduced as a treatment over a decade ago, it was performed inefficiently using a simple hand roller, which resulted in excess trauma to the skin and an increased risk for infection. While the hand roller system is still being used today, microneedling systems (such as the COSMOPen) are much more effective and offer better results.
Additionally, patients who undergo microneedling can now benefit from hyaluronic acid treatment -- another substance naturally produced by the human body which helps boost hydration in your skin. Hyaluronic acid is delivered to your skin during the first pass of the session to help your skin look even more youthful and vibrant than ever.
Getting more from microneedling
Combining microneedling with PRP therapy is an ideal way to get even more out of your microneedling treatment. PRP (Platelet Rich Plasma) therapy draws platelets from your own blood so it can be used to promote healing and tissue regeneration in your own skin. When used in conjunction with microneedling, PRP is applied directly to your face during treatment. The microneedling system then creates small channels in your skin so you can effectively absorb your PRP and benefit from smoother, younger-looking skin.
Microneedling is an ideal non-invasive cosmetic treatment for those who want to reverse signs of aging, but also want to avoid chemical peels, injectables, surgery, and other invasive treatments. After one or more microneedling treatments, you'll notice that your skin will start looking more youthful as time goes by. How's that for turning back the clock!
Request a consultation with GLOW Surgical Arts to discover what microneedling and facial rejuvenation can do for you! Reverse signs of aging, achieve a more youthful look, and improve your skin using one or more cosmetic treatments.