What's The Difference Between Breast Augmentation And Breast Lift?
If you've been thinking about enhancing the appearance of your breasts, there are two common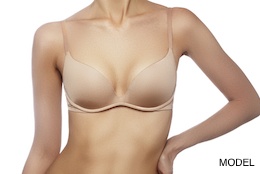 breast surgeries that can help you achieve your ideal look, depending on your personal goals. Breast augmentation helps increase breast volume and enhance breast shape, while breast lift surgery helps reshape breasts that have started to droop or sag.
Schedule a consultation with GLOW Surgical Arts today to learn more about how our breast surgeries can help enhance your curves and appearance!
Understanding the differences between these two procedures will help you choose the surgery that could work best at enhancing your breasts exactly the way you desire.
Choosing breast augmentation
Breast augmentation is often ideal for women who want to increase the size, volume, and projection of their breasts. Breast augmentation enhances breast fullness, and helps improve the proportions and contours of your body. If you typically wear bra inserts or push-up bras to make your breasts look fuller and more pronounced, breast augmentation might be your ideal cosmetic solution.
You can also choose an implant shape, as well as whether you want silicone or saline implants. At the time of your consultation, your cosmetic surgeon will guide you through making the best choice based on your body type, and on the look you hope to achieve through surgery.
Choosing breast lift surgery
Breast lift surgery is ideal for women whose breasts have lost their shape due to factors such as aging, pregnancy, and/or weight loss. A breast lift raises sagging, drooping breasts, and reshapes breasts to enhance their contours and help them look more firm. Many women find that breast lift surgery improves cleavage and volume, while also boosting their confidence and self-esteem.
Combining breast augmentation and breast lift
If you feel that both breast procedures would complement your appearance and don't want to settle on just one surgery, consider combining breast lift with augmentation to achieve the best possible results.
In fact, women who are done having children often opt for a popular combination procedure known as a mommy makeover, which combines tummy tuck or liposuction with breast augmentation, breast lift, or both breast surgeries. A mommy makeover can help moms feel younger and more rejuvenated as they go through motherhood.
Ideal breast surgery candidates
If you're in good physical health and feel that your appearance could be enhanced with breast lift or augmentation, you're already an ideal candidate for surgery! The key to achieving satisfying results from surgery is to have realistic expectations about the outcome. Inform your cosmetic surgeon at the time of your consultation of your specific aesthetic goals so your surgeon can confirm whether your ideal look is achievable.
If you're still at odds with choosing the right breast procedure, ask an experienced, board-certified cosmetic surgeon for recommendations. Also, ask to see before-and-after photos of previous patients who have had one or both breast surgeries. Sometimes, looking at pictures can help you form a better idea of the look you might be able to achieve through breast augmentation, breast lift surgery, or both.
Want to enhance the appearance of your bust and contours? Schedule a consultation with GLOW Surgical Arts to learn more about our breast surgeries and other cosmetic procedures that can help you feel and look your best!