Four Cosmetic Procedures That Will Have You Looking Younger In Under An Hour
None of us are going to magically stop aging. Which means none of us are going to magically avoid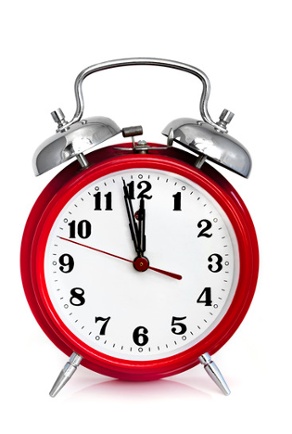 looking older. It's a race against time and, spoiler alert, we always lose! Don't let that reality be overly daunting or depressing, though, because while the existence of magic isn't up for discussion, there are real-life, readily available options for you to achieve looking younger. And if you're under the impression that all cosmetic procedures require a lot of time (time for the procedure, time to recover, time to wait to see the results), then here's a spoiler alert with a much more positive ending: a major time commitment is not necessarily part of the deal when choosing a cosmetic procedure with the goal of looking younger.
Here are four cosmetic procedures available to you at our GLOW Surgical Arts offices in Redwood City that can be done in under an hour:
1. Botox — The procedure itself takes a few minutes, literally. Our meticulous GLOW cosmetic surgeons will have you in and out of the cosmetic procedure chair in 15 minutes. You'll see the positive results in a matter of days (2-3), and those results will last for several months. What can you target with Botox injections? A lot. Specifically, though, any wrinkles you have around your eyes that you'd like to reverse, wrinkles on your forehead, and between your eyebrows are all fair game. Not only is the procedure incredibly quick, but our GLOW cosmetic surgeons will make sure it's comfortable, too. No surgery. No downtime. Virtually immediate results. These are a few of the reasons Botox has become one of the most popular cosmetic treatments worldwide. Right now, for a limited time, you can save 10% on a Botox treatment at GLOW.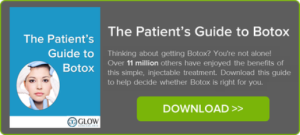 2. Dermal fillers — An option to be used in conjunction with or independently from Botox, dermal fillers can be injected in just 20 minutes, the results are even more immediate than Botox, and those results typically last even longer (10 months or more). What sorts of signs of aging can you target with dermal fillers? Lipstick lines (lines that etch vertically around the lips), lines at the corner of the mouth, thinning lips can be "filled" to regain some of their youthful appearance, and more generally any area of the face where soft-tissue volume loss has occurred with age. At GLOW, we offer Juvéderm® and Radiesse® dermal fillers to our patients, allowing us to meet the specific needs of the individual with the best quality products.
3. Laser skin resurfacing — Despite what the word "laser" might seemingly automatically imply (a much larger time commitment for the patient), treatment sessions can be done in about 30 minutes. Results can be quick and dramatic, although there is a larger range of possibilities simply depending on which type of treatment you elect to have done. The more broad an area you choose to treat, the deeper you choose to go (i.e. the strength of the laser), the more dramatic results you can expect — but that will also affect the timeline. One attractive feature of laser resurfacing is the degree of detail you and your GLOW cosmetic surgeon can plan for. It's a highly customizable treatment option with a lot of possibilities. Whether you're looking to improve the overall texture and tone of your skin, address sun damage, or target specific wrinkles on a single area of your face, laser skin resurfacing is a viable option. If rejuvenation is your goal, laser skin resurfacing should be atop your list of consideration.
4. Lower lid blepharoplasty — The only option among the four covered here that is, in fact, a surgical procedure. Still, the time commitment is minimal. A lower lid blepharoplasty surgical procedure can have you in and out of our GLOW Surgical Arts procedure room in an hour. Your GLOW cosmetic surgeon will make incisions either directly below the lash line or on the inside of the eyelid, allowing for fat to be removed and excess skin removed. Results, which you'll experience within a week, will showcase reduced lower lid sagging and bagging, which will take years off your appearance. There are plenty of factors to consider when it comes to whether or not you're a good candidate for the lower lid blepharoplasty option, but you and your GLOW cosmetic surgeon will work together to determine whether there's a match there. You don't have to guess!
We all get older. We all will eventually start to look older. There is no magic to reverse that process. What there is, though: real-life cosmetic procedure options that can be done quite quickly and comfortably with virtually immediate results that will leave your face looking years younger. Who needs magic?
Which options make the most sense for you? A GLOW cosmetic surgeon can help you determine that answer. For free. With no obligation. Click here or call (650) 241-2209 to schedule a consolation today.
© GLOW Surgical Arts and GLOW Surgical Arts blog, 2011-2014. Unauthorized use and/or duplication of this material without express and written permission from this blog's author and/or owner is strictly prohibited. Excerpts and links may be used, provided that full and clear credit is given to GLOW Surgical Arts and the GLOW Surgical Arts blog, with appropriate and specific direction to the original content