5 Areas To Consider For Liposuction
It's natural to focus on perceived imperfections, especially when it comes to those small, isolated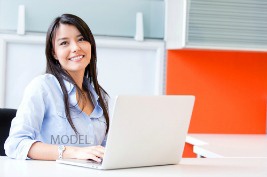 problem areas in our appearance. You may have worked to accomplish major weight-loss and other fitness goals but continue to focus on that one spot that's not perfect. In some cases, liposuction can be an ideal treatment to address your problem area. You can target specific areas that bother you most with liposuction to get a smoother, sleeker appearance.
Here are five areas you may not have considered for liposuction:
Jawline — You can look prematurely aged at the earliest signs of jowls or fatty deposits that cause a double chin. Slimming the jawline can help you look thinner and take years off your appearance.
Torso — Small bulging areas that sneak out around bras and swimsuit tops can be bothersome for even naturally slender women. Using well-targeted body contouring, you can get a smoother figure.
Cankles — Wanting to rid your legs of "cankles" and have a more trim and elegant transition from calf to ankle is normal. Leg liposuction can make your ankle more shapelier with graceful lines.
Breasts — Some women may be hesitant to undergo surgical breast reduction for fear of potential scarring. Liposuction offers a "scarless" solution. It can sculpt away excess fatty tissue for a more svelte silhouette with subtle reshaping, not significant reduction.
Male chest — Many men suffer from the development of male breasts, known as gynecomastia, which is more common with age-related hormonal changes. Liposuction reveals more muscular definition, making the male chest firm with a more streamlined torso.
If you are uncomfortable with a problem area on your body, it may be time to schedule a consultation with a cosmetic surgeon. In your consultation, you'll be able to discuss your problem area and what you would ideally like to see as a result of liposuction treatment. Bring any questions or concerns with you to your consultation to ensure you receive all the information you need from your doctor.
GLOW Surgical Arts offers a variety of cosmetic surgery and minimally invasive procedures to help you look and feel more attractive. Request a free liposuction consultation online, or call GLOW Surgical Arts at (650) 241-2209.