The Five Key Benefits of Liposuction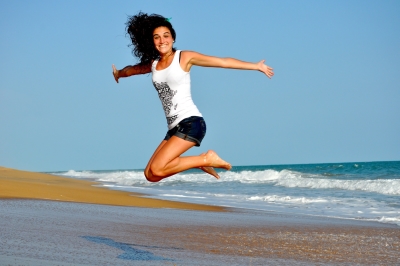 Technically speaking, liposuction is a surgical procedure that eliminates deposits of fat on your body. But liposuction offers many more life-changing benefits. The emotional and psychosocial impacts of having a beautifully contoured body can't be matched. And believe it or not, liposuction may be good for your overall health!
It's a morale booster
Sometimes, no matter how hard you work, fat deposits just won't budge. So, after spending months dieting and exercising, you may feel defeated if you just can't get rid of stubborn fat on your midsection. Liposuction will help you get the body you've been working so hard to achieve. When you feel better about yourself, it's easier to stay motivated to continue a healthy lifestyle that includes a balanced diet and plenty of physical activity.
It's long lasting
As long as you maintain a healthy weight, liposuction is very long lasting. After the procedure, the fat is eliminated from your body entirely and won't return unless you experience a significant weight gain. In that sense, having liposuction is good motivation for eating right and exercising regularly, both of which are required for good health.
It's not just for your midsection
You may think liposuction can only be performed on your abdomen, buttocks, hips or thighs. In reality, liposuction can be used on many areas of the body to achieve a more aesthetic appearance.
For example, liposuction can reduce the appearance of a thick neck, a double chin or jowls. Among men, liposuction can lessen gynecomastia or the growth of breast tissue. Or it can help alleviate lipodystrophy syndrome, which causes excessive fat in some areas of the body, but none in others.
It's used to achieve balance and symmetry
Liposuction is a great way to contour your body following a significant weight loss or childbirth. Achieving a balanced, natural-looking appearance is key to your self-esteem. By ensuring your body looks good, you'll feel good about yourself, which can work wonders on your emotional health.
It's safe
While it is a surgical procedure, liposuction is safe and the results are evident quickly. You should expect some swelling following the procedure, but results will be immediate. And as long as you follow your doctor's orders, the risks associated with liposuction are very low.
Want to know more about the benefits of liposuction? Contact us today for a complimentary consultation. Our cosmetic surgeons will happily help you decide if liposuction is right for you!