What's the Right Age for Botox?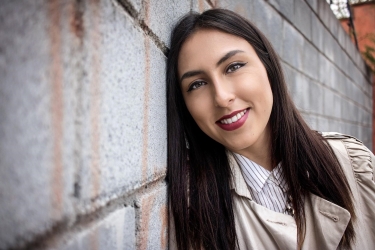 Patients often want to know when they should start getting Botox. It's not always a question a cosmetic surgeon can answer definitively.
Sure, you'll need to be over the age of 18 to get Botox injections. But when it comes to the exact timing, the decision is really up to you.
Lines on the Forehead
Some people wait to get Botox treatments until the lines and creases on their forehead remain visible even when they're relaxed. That means they're not squinting, laughing or frowning but you can still see lines on the forehead and/or between the eyes and temple. For some people, lines may be apparent in their mid 20s. Others may not start to notice resting lines until their 30s.
Preventative Botox
Botox can prevent lines on the forehead, especially among people who squint a lot or have reason to think they'll develop lines later in life due to genetics. Some people are at risk of developing two vertical lines in the center of the forehead. Botox relaxes the muscle that causes the expression lines to form in the skin. Depending on patient's preference, preventative Botox could start as early as 25. The sooner you start Botox treatment, the sooner you'll prevent wrinkles and lines from occurring on your face.
Skin Color and Sun Damage
The decision to get Botox may also be based on a patient's skin color and/or the amount of sun damage present. Caucasian skin may need Botox at an earlier age, especially if the patient has spent a lot of time in the sun. In these cases, Botox could be effective starting in a person's mid 30s. People with darker skin may be able to wait a few more years to start Botox.
There's no magic age to start Botox. It's a personal preference based on a variety of factors, including skin color, hereditary, sun damage and your desire to prevent future lines and wrinkles.
To learn more about how Botox works and if you should consider getting injections, please contact GLOW Surgical Arts. Our cosmetic surgeons will be able to discuss the pros and cons of Botox and how the product eliminates forehead lines and wrinkles. Call 650-562-6762 today to schedule an appointment for a consultation.