At What Age Should I Start Injectables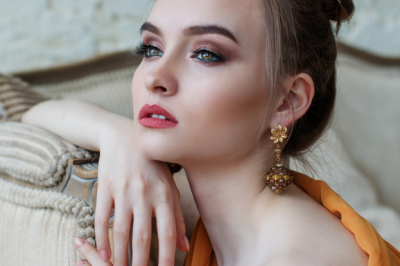 Dermal filler injections aren't just used to erase current signs of aging anymore. Today, products such as Juvederm® and Botox are being used as a preventative treatment for surface signs of aging. That's why when people ask us, at GLOW Surgical Arts, "What's the right age to start injectable treatments?" We say, "When it's right for you." Every person is different, so we've gathered a little bit of information to help you decide when it's right for you to start dermal fillers.
It's all about prevention.
Your skin, just like everything else in the human body, ages. It is used every day, and often, it goes unprotected. The more damaged your skin, the older it will look. On sunny days when you're out doing something, you know you should put on sunblock to keep your skin safe. A sunscreen with a good SPF will protect your skin from burning and helps prevent cancer. When your face is dry, you apply lotion so it doesn't crack or peel. That is a method for you to prevent further damage. Just like sunscreen and lotion, dermal fillers can be considered part of your normal skin care routine. In the long run, this will keep you with a more youthful-looking appearance for longer.
What signs to look for?
You look at your face in mirrors or windows or the screen of your phone every day. Every once in a while, you may notice small flaws. A wrinkle on your nose when you frown or laugh is cute now but can bother you later. A small line when your face is relaxed can, one day, become a big headache. We have clients who started injectable treatments pre-emptively before fine lines or wrinkles even have the chance to develop.
What are the advantages of injectable treatments?
There are many benefits to starting a regimen of Botox or dermal filler treatments earlier in life. Some of these reasons are:
Women over the age of 45 tend to have less success with Botox—the reason being that, once a wrinkle or line is set in deep, Botox becomes less effective at treating it.
You'll require less product because and be less likely to see side effects because you are using small doses as a preventative measure.
It helps keep a natural appearance versus a dramatic shift in the way you look.
Sign up for a free consultation or call GLOW Surgical Arts to learn more about our services.