Considering Breast Augmentation? Ask Your Surgeon These Questions
Once you've chosen a caring and experienced cosmetic surgeon to perform your breast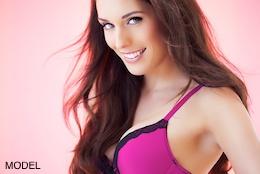 augmentation, you may have several questions surrounding the nature of the procedure. You may want to know how long surgery takes, the differences between implant types, and about the amount of time you'll spend recovering. Asking the right questions will often provide you with the information you need to get the most out of breast augmentation. It'll also help ensure the procedure can help you meet your aesthetic goals.
Schedule a consultation with GLOW Surgical Arts to learn more about our breast enhancement surgeries!
Here's a list of questions you should ask your cosmetic surgeon before having a breast augmentation:
Should I choose silicone or saline implants?
During your consultation, your surgeon will discuss the benefits of silicone versus saline implants, and how each can benefit your body type, or satisfy your breast enhancement goals. For instance, silicone implants often feel more natural, while saline implants offer a flexible fill volume that can be adjusted based on your preferences. GLOW Surgical Arts offers both saline and silicone breast implants available in different shapes and sizes.
Which implant size should I choose based on my body type?
While you may have a specific breast size in mind at the time of your consultation, ask your surgeon for their own suggestions based on your body type. Experienced cosmetic surgeons can provide insight into which implant size would best complement your overall appearance and shape. Your surgeon may take into account the size of your breasts, chest, and shoulders, as well as your muscle mass.
Can I breastfeed with implants?
Women who plan on having children following breast augmentation often have concerns about whether they can breastfeed after surgery. Fortunately, breastfeeding is completely safe and possible after breast augmentation. Inform your surgeon at the time of your initial consultation that you plan on breastfeeding so he or she can make the best decision in terms of implant type and placement.
Can implants cause any complications I should know about?
Some women have concerns about implants rupturing or leaking, or resulting in other health problems. To lower your risk for complications during and after surgery, choose an experienced, cosmetic surgeon to perform your procedure. Also, closely follow your surgeon's pre- and post-op instructions to get the best results from surgery and to lower your risk for scarring, infections, and other complications.
Here are other important questions you may want to consider asking your cosmetic surgeon at the time of your breast augmentation consultation:
What are common risks associated with breast augmentation?
Do my breast implants have warranties, and if so, what are the warranty details?
Do I need to make lifestyle and diet changes before and after surgery?
How long should I stay at home recovering?
How do I treat swelling, bruising, and pain following surgery?
What activities am I restricted from doing after surgery?
When can I resume my exercise routine?
When can I go shopping for new bras and clothing?
How can I reduce and minimize scarring?
Don't hesitate to ask your cosmetic surgeon any and all questions you have prior to having breast augmentation. The better you understand your procedure in its entirety, the better you'll be able to care for yourself following surgery. Knowing the ins and outs of breast augmentation can help you achieve pleasing results that will last for years to come.
Schedule a consultation with GLOW Surgical Arts to learn more about breast augmentation and other breast enhancement procedures that can help you achieve your ideal look. Our experts can help you feel more confident, attractive, and youthful than ever before!