4 Ways To Correct Stubborn Body Issues
Diet and exercise are a great way to stay healthy – but they can't always give you the figure you desire. Many women who've lost weight or gotten into shape find that areas of fat or excess skin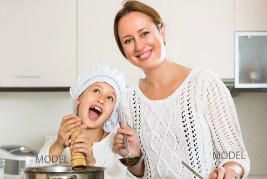 can't be spot reduced. In addition, when you lose weight, you might lose the curves and volume you once enjoyed in your breasts or buttocks.
With all your hard work, you deserve a body that turns heads. And with today's cosmetic surgery options, you can have one – with procedures designed to eliminate areas of fat, tighten skin, or add curves. Here are a few ways to optimize your figure and eliminate the problem areas that don't respond to a healthy lifestyle:
With any of these options, it's important that you use an experienced cosmetic surgeon. The safety and effectiveness of these procedures, as well as the end result, depend heavily upon the skill of your physician. A qualified surgeon should offer you a complimentary consultation, answer any questions you have, and not put pressure on you to book a procedure before you are ready.
Learn more about how you can get the figure you've always wanted with the help of a cosmetic surgeon. GLOW Surgical Arts offers a variety of cosmetic surgery and minimally invasive procedures to help you look and feel more attractive. Request a free consultation online, or call GLOW Surgical Arts at (650) 241-2209.